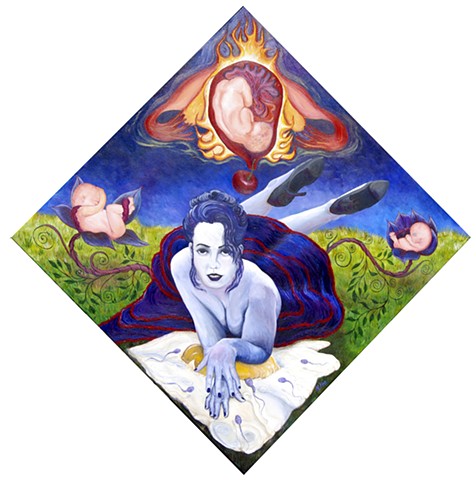 Painter and Mixed Media Artist
The last child of four kids and divorced parents, and absent siblings, drove me to divert my energies to creativity. Traumatized in my formative and early life, and forced into a relationship I did not want, influenced me to look at mankind with cynicism. Indulging in sitcoms of the 60's was a short escape, creativity proved long lasting. Acrylic painting, mixed media and assemblage is my choice of execution. Past experiences and my compassion for the abused of the world narrate itself in provocative visuals.
Title "Deflowering of Betty"